WINDOWS, DOORS AND CONSERVATORIES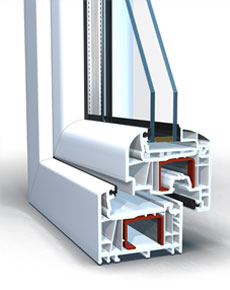 Building or renovating your home? We offer installation of the highest quality windows and doors on the market. Every installation can be carried out without drilling holes in the frame with the use of specially designed brackets and the use of expanding foam around a window or door frame.
The offer is intended only for customers who use our construction services. It is determined by the whole quality process, from the design, through manufacturing to the installation.

Surveys, free estimates, bespoke options, high quality performance and fitting.
German technology
Tilt & Turn opening option
Stronger uPVC profiles
Internal steel reinforcement in a frame and wing
Anti-burglary security around a frame
Microventilation
Double glazing k<1.0
Triple glazing k<0.7
Wide range of colours

We can install windows that can open to the inside the building, this has benefits of:
1. Cleaning windows from inside without leaving the house (you know, in some cases this is impossible).
2. Window wings are not exposed to weather conditions.
3. You have the option of installing a window trellis, an anti-burglar roller shutter or insect repellent screens. In the traditional, outside opening windows, there is no such possibility.

Should you have more questions, please do not hesitate to contact us.